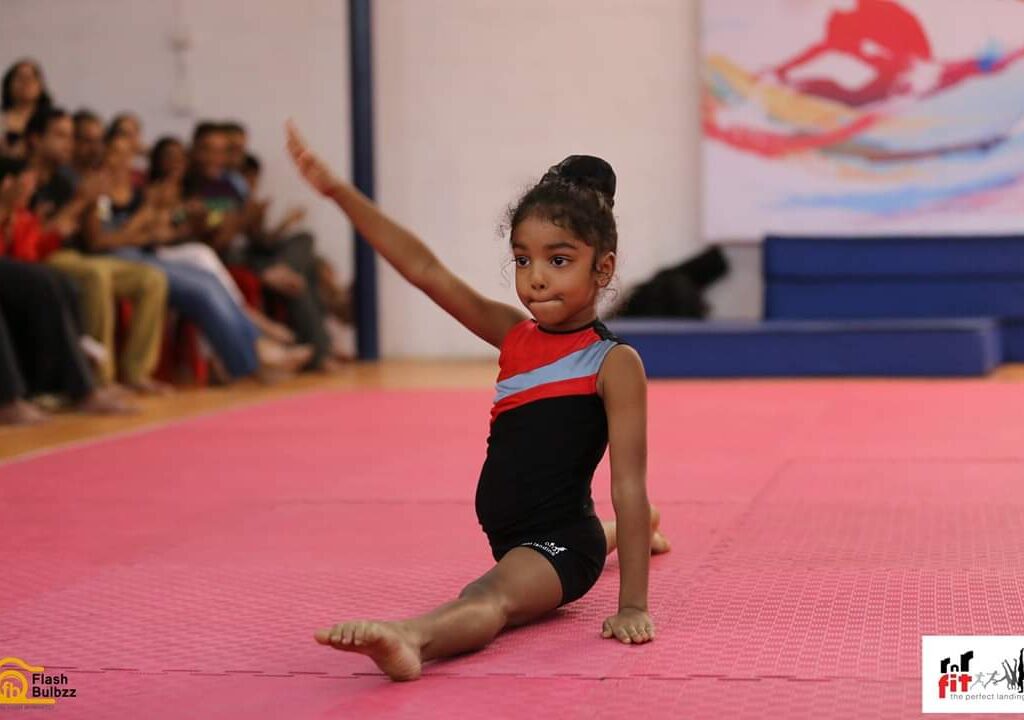 Having now been introduced to body conditioning and body form needed to perform various floor routines, its important your gymnast gets an insight into elements of gymnastics.
At this level every gymnast gets an introduction to progressive gymnastics with a focus on Tumbling, Vault, Uneven Bars and Balance Beam for girls. Parallel Bars, High Bar, Vault, Floor, Pommel Horse, and Rings for boys with a fusion of all events.
Basic skills like handstands, cartwheel, walkovers constitute are being taught at this stage.
The aim is to just make the gymnast comfortable with gymnastics at this point and also add fun and games into the programme.
**Every gymnast at this level has to commit to taking 2 classes per week.
Class duration is 60min
To enroll/know more message us
or email us at info@rnrfit.com