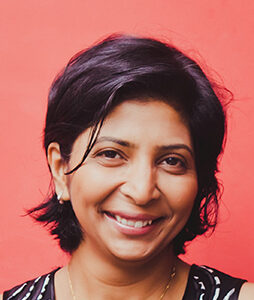 Ms. Vivienne Victor Vidyasagar
Vivienne is the founder & owner of Rhythm n Rhyme, the only Music and Movement program for Infants and toddlers in Bangalore. Having always loved Gymnastics as a sport and realizing the lack of a structured programs and dedicated facilities RnR fit was established.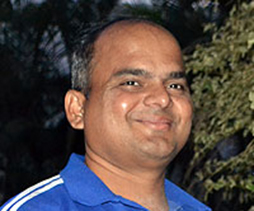 Mr Harish Parab has 20 years of extensive experience in coaching Gymnastics and Mallakham. He received the prestigious award from Mr. Prithviraj Chauhan (Chief Minister of Maharashtra) for Maharashtra's top performance in the 34th National games held in Feb 2011.

He has extensive experience in training the gymnasts on the right techniques and forms of gymnastics. He is skilled at observing the players routines and refining their techniques and performances.

Some of his noteworthy achievements are: Represented as state coach for Maharashtra Gymnastic Association from 2007 till date. Developed and implemented a unique gymnastics development program for overall development of gymnastics across Maharashtra and planning to implement it pan India.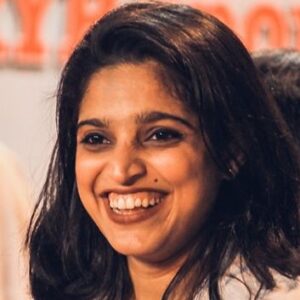 High Performance Director
Vandita Raval is a International gymnast and has represented India at international level and world cups. She has been a National Level Gold Medalist across several years. She is a Shiv Chhatrapati Awardee. Vandita is a FIG Certified Level 2 Coach and also a judge. She has been involved with RnRFit right from its inception and has been a motivation for all our budding gymnasts. Her profile is listed at the FIG website at https://www.gymnastics.sport/site/athletes/bio_detail.php?id=32677 She works with our competitive gymnasts as a High Performance Coach to ensure that they are prepared for the competitions. She also works with the coaching staff of RnRFit to bring in the essence of perfection and consistency in our coaching methods.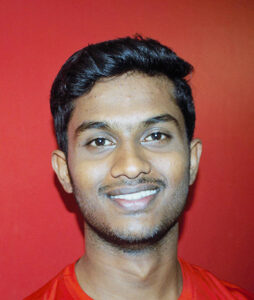 T.T Chandrashekar or Chandru Sir as he is fondly called by his students and peers, Started his journey in the field of gymnastics 5 years ago with Master Gangadhar. He was one of our first coaches to join in the team. Chandru leads coaches our young boy gymnasts.

Chandru joined RnR Fit as Assistant Coach in October 2015 because of his passion for learning and his love for children. He is already a favourite among many kids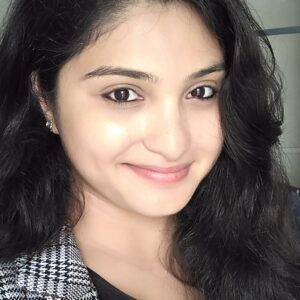 Sports Scientist & Physiotherapist
Lavanya is a multi sport player who has represented her University at National level for volleyball! She's earned a gold medal at her Masters in Exercise and Sports Science, and was awarded as the Best Outgoing Student during her Bachelors in Physiotherapy. She has a passion for Exercise Physiology and is keen on Injury Prevention in Athletes! Lavanya joined RnRFit as an Intern in March and April 2019. She joined our team full time as a Sports Scientist & Physiotherapist in June 2019 as she shares our dream of creating a bench of National and International Gymnasts for India at every age category!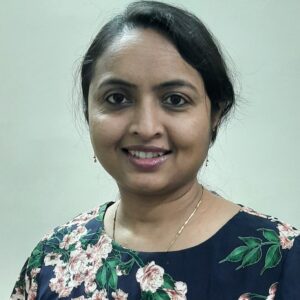 Technology Architect & Director
Gunjan , a software architect in RnRFit, has more than 14 years of experience in the Information Technology industry. Gunjan has extensive experience serving clients in analysis, design, development and management of enterprise level Internet, Intranet and N-tier architecture Web applications using .NET, PHP, MySQL & Angular . She has been actively involved in coding, database development, design & development and execution of software solutions tailored to meet business requirements. She is passionate about her work with a strong work ethic and has proven track record of managing teams effectively to meet business goals. Gunjan joined RnRFit in 2017 and has been driving the technical solutions for us since then. She has single handedly driven our Student Management Software, the Scoring System and all our website needs.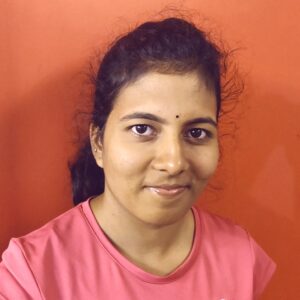 Megha is a National Level participant in Artistic Gymnastics. She has also won several individual and team competitions at the state level. She has represented Kerala at the Nationals. She started gymnastics at the age of 10 and has been a passionate gymnast since then. Megha joined RnR Fit as Gymnastics Coach in March 2018 because of her passion for teaching gymnastics.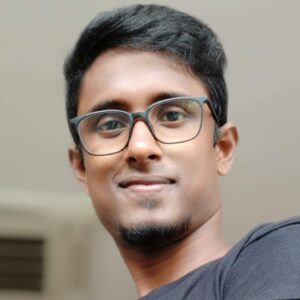 Ardhendu (more commonly known as Rahul ) is multi time participant at the National level & State level. He has participated at the Junior National Gymnastics Championships in 2011 & 2012 at the National School Games in 2013. He has been coaching Gymnastics for almost 6 years. Rahul joined RnR Fit in October 2019 to coach gymnasts to reach the National and international level.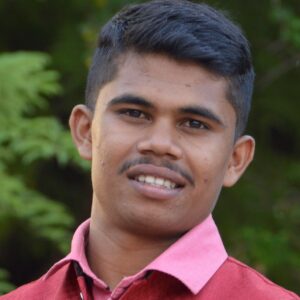 Siddharood Mallikarjun Kainadagu
Siddharood (more commonly known as Siddu) is multi time winner at the Karnatake State level. He is a perticpating gymnast and was the winner at the Karnataka Dassera games in 2019 as well. He has participated and won at the Karnataka State Championships for several years from 2011 to 2019. He has represented Karnataka at various Nationals from Sub-juniors to Juniors and now in the Seniors. He has also been selected to compete at the 2019-20 KheloIndia Gymnastics Competition. He has been coaching gymnastics for the last 2 years now. Siddu joined RnR Fit in October 2019 as he wants to coach gymnasts to reach the national level.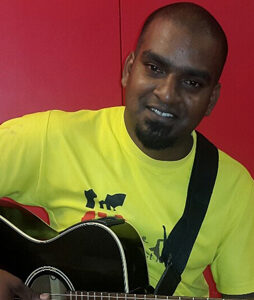 Operations Manager, Musician
Stephen is a vocalist and guitarist who specializes in R&B music for past 12 years.
He comes with a wide experience of having played in 3 different bands, and now is a solo performer across 5 star hotels in Bangalore over the weekends.
He joined us in August 2015 manages the operations in the academy.
He does the Rhythm N Rhyme classes as well as the Autistic Fitness classes.
Stephen also conducts our guitar classes for parents as well as kids.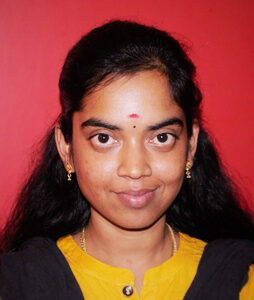 Chitra is the oldest member of the RnR Fit family. She handles the front desk and all the admin work and accounting involved for RnR Fit.

Chitra joined RnR Fit in July 2012. Both she and Teju (her daughter) are part of the RnR Fit family.